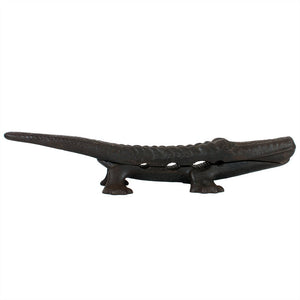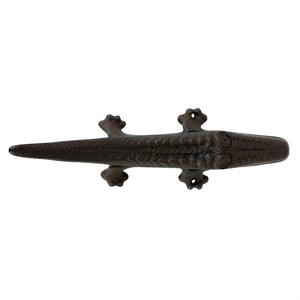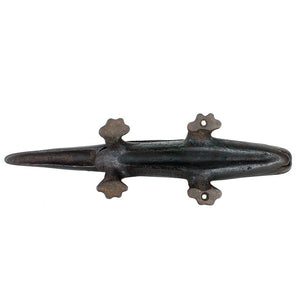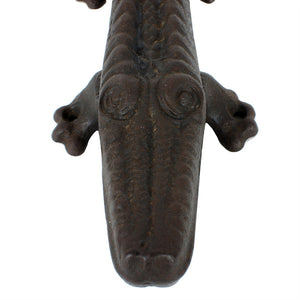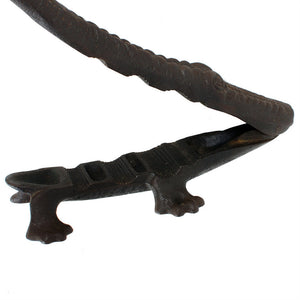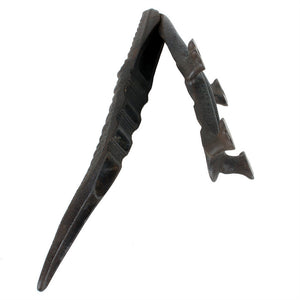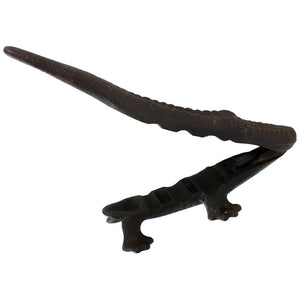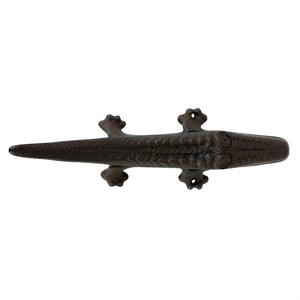 19th C. Apothecary Pharmacy Cast Iron Alligator Cork Press
Offered is a figural cast iron alligator cork press made in the 19th century for use by apothecaries and pharmacies. 
Mounted to a surface these were used to press corks into medicine bottles.
12 inches long by 4 inches wide by 2 ½ inches tall.
Very good condition with little of the japanning or paint remaining.