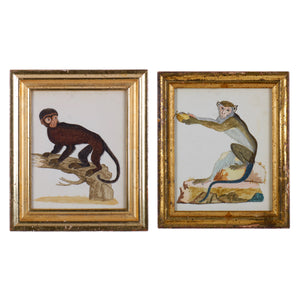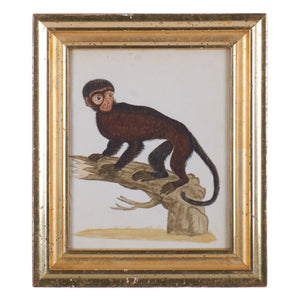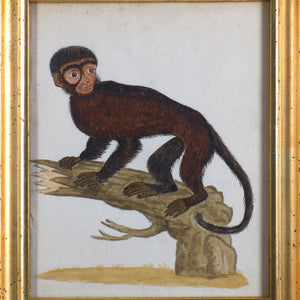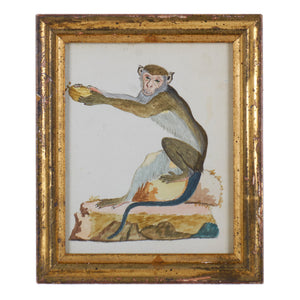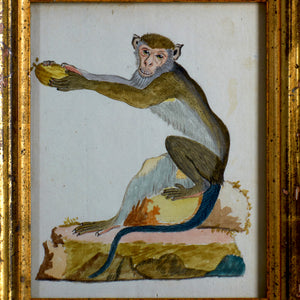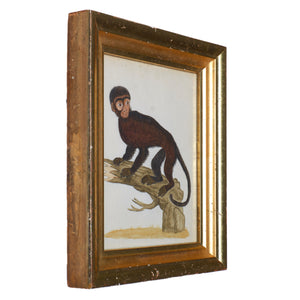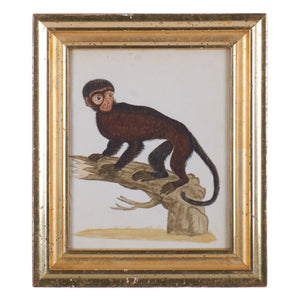 18th Century Monkey Watercolors - A Pair
Offered is a set of two small framed watercolors on paper depicting two different monkeys after the engraving from Buffon's Histoire Naturelle, 1766. They are framed in antique distressed gilt frames under antique glass.
Brown monkey on tree branch
Each painting is in good condition. The frames reflect their age as they are heavily distressed but well-intact. The glazing is antique hand-blown glass, thus characteristic imperfections such as small bubbles are present.