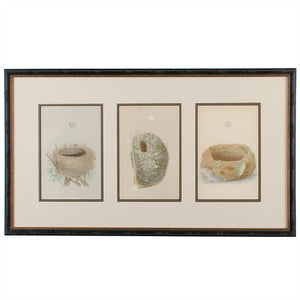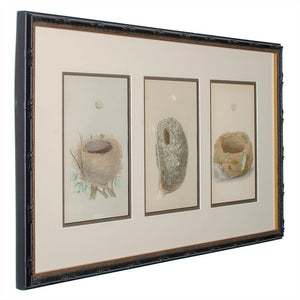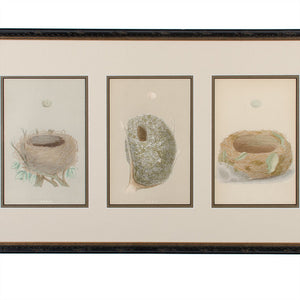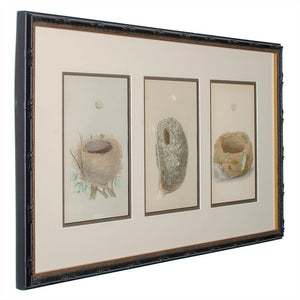 1853 F.O. Morris Framed Bird Nests Print
Francis Orpen Morris (British, 1810-1893)

CXXIV: Whitethroat
XXXV: Long-Tailed Titmouse
CIX: Bluebreast

Printed from wood blocks in up to four colors with additional handcoloring, these engravings are from the first edition of 1853.

sight of each 5 by 7 ¾
frame 13 ¾ by 24 inches
Double matted and framed under UV protective glass. The frame is ¾ inches wide.
Click on images for a more detailed view.

From Wikipedia:
Reverend Francis Orpen Morris (25 March 1810 – 10 February 1893) was an Irish clergyman, notable as "parson-naturalist" (ornithologist and entomologist) and as the author of many children's books and books on natural history and heritage buildings. He died on 10 February 1893 and was buried at Nunburnholme, East Riding of Yorkshire, England.