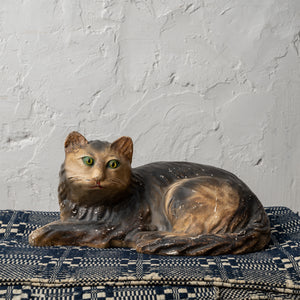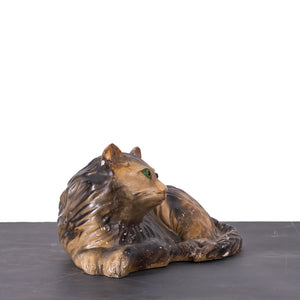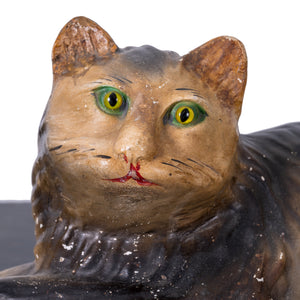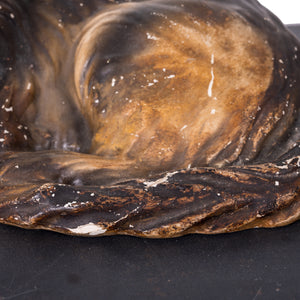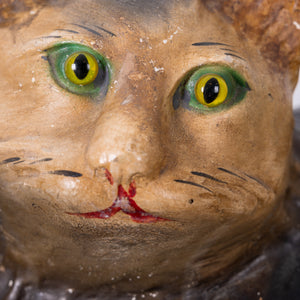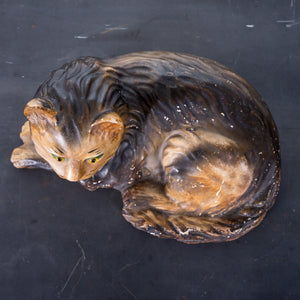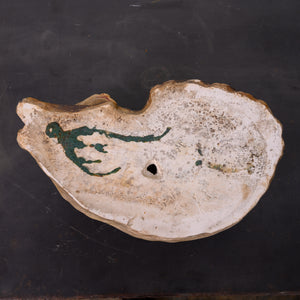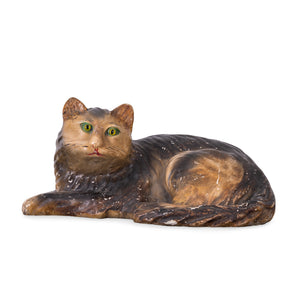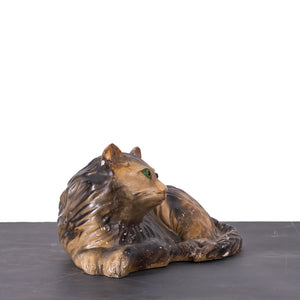 Pennsylvania Painted Chalkware Cat
A Pennsylvania painted chalkware cat, circa second half 19th century.
These pieces usually painted by German-American folk artisans from Lancaster to Philadelphia were made to be a more accessible household ornament than expensive Staffordshire ceramics.  They are more rare today due to their fragile gypsum composition.  In the later part of the 19th century and into the 20th century these figures became popular as carnival prizes.
14 inches wide by 9 inches deep by 6 ½ inches tall
Small chips and paint losses.  Good overall.