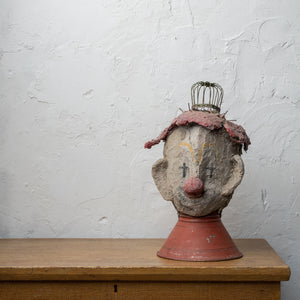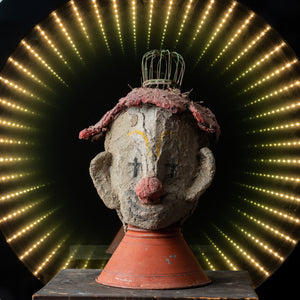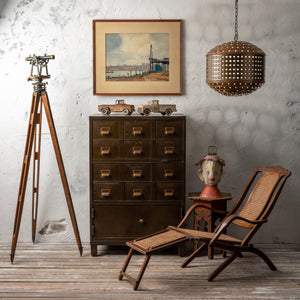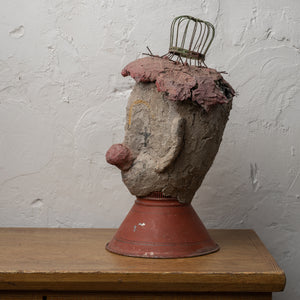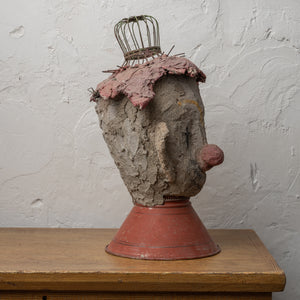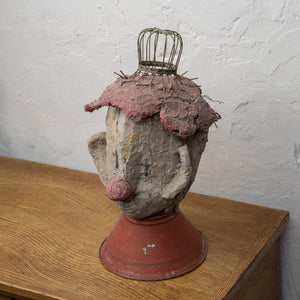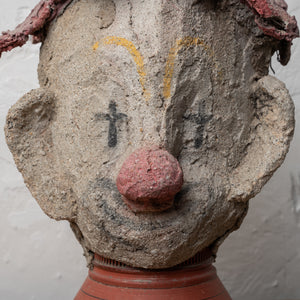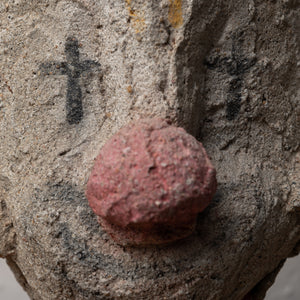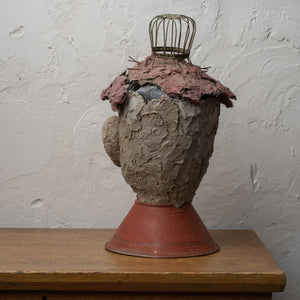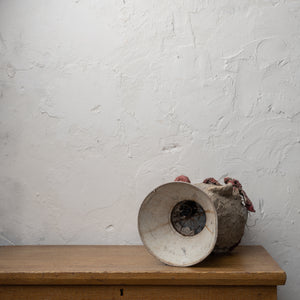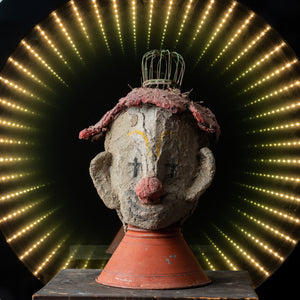 Aage Hogfeldt Outsider Art Clown Sculpture
Aage Hogfeldt
(American, 1925-2014)
A clown bust made from concrete and found lamp parts. 
10 by 10 by 17 inches
In 1954 Aage Hogfeldt founded an artist colony in an old icehouse on Route 1 in Westbrook on the shore east of New Haven, Connecticut.  There he invited a group of artists who like himself studied at Yale under Josef Albers.  The vibrant outsider artist community rejected the highbrow art establishment in New York creating 'art for art's sake".  It went on to become known as the Westbrook gallery.  The community dissipated in the late 60s and Hogfeldt remained there making figurative sculptures from concrete and found objects.